Korpiklaani es una banda finlandesa de Folk Metal con toques de Power Metal en sus temas, que se creo despues de la disolucion de Shaman.

Su discografia empieza con Spirit Of The Forest, un disco con una base en el heavy metal clasico mezclado con el folk metal fines. Aunque la calidad del disco no se compara con las siguientes grabaciones de la banda, era un disco muy harmonioso y con riifs que tenian algo de Power aunque fuesen ejecutados por un acordeon xD.

Despues estrenaron su disco Voice Of Wilderness, el cual tenia temas como para cantar en una taverna junto a tus amigos y un tarro de cerveza en la mano :P, como lo son journey man y beer beer. Esta vez la calidad del disco es mejor tambien.

El 2006, Korpiklaani estrena una obra maestra de Folk como lo es Tales Along This Road, mi disco favorito de la banda y me recomendacion personal, ya que es aqui donde la banda alcanza la gloria de su musica haciendo una perfecta mezcla del folk fines junto ocn le heavy clasico y el power con temas como Rise y Happy Litter Boozer, muy potentes \m/.

En 2007 llega su disco Tervaskanto, el cual sigue los pasos de su predecesor aunque apuesta mas por el folk y menos por el power metal, aunque tiene temas muy buenos como lets drink y misty fields.

Korven Kuningas se llamo su disco de 2008, el cual retoma el power de Tales Along This Road y lo combina con hermoasas canciones acusticas como Gods on Fire y Suden Jioku. Ademas de potentes riffs Folk, como los de Tapparouta, Metsamiets y Keep On Galloping.

Finalmente tenemos su estreno 2009, Karkelo, con riffs cerveseros y canciones lentas es tambein un disco muy recomendado de la banda.

Eb general, Korpiklaani es muy interesante ya que se diferencia del resto de las bandas de la escena del Folk Metal por tener una base de folk y tocar metal mientras que el resto de las bandas tiene una base metal y tocan folk. Tambien cabe destacar que Korpiklaani es de las pocas bandas Folk Metal que no usan voces guturales en sus temas xD.



Spirit Of The Forest
http://www.multiupload.com/ELQY0O15C6
Voice Of Wilderness
http://www.multiupload.com/CS4TQDYT0L
Tales Along This Road
http://www.multiupload.com/SCXJNWM0K0
Tervaskanto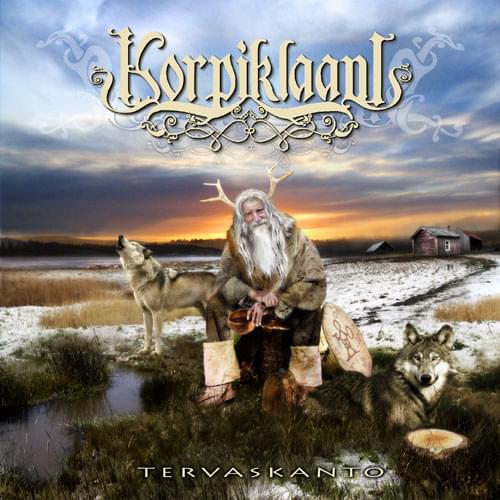 http://www.multiupload.com/DG79A4KD0J
Korven Kuningas
http://www.multiupload.com/WB590Q5H9B
Karkelo
http://www.multiupload.com/NMHL5XSL5A